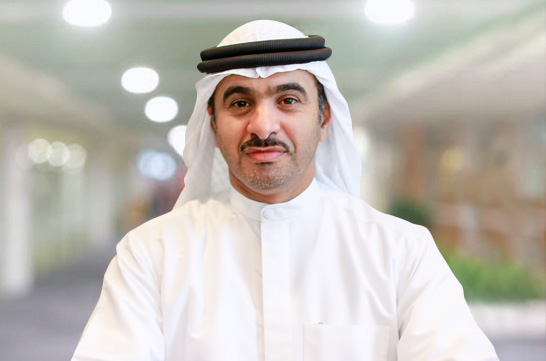 Khalifa H. AlDaboos
Managing Director
Mr. Khalifa AlDaboos is the Managing Director of Dubai Aerospace Enterprise (DAE) Ltd. and a member of the DAE Board of Directors.
With over 25 years of experience, Mr. AlDaboos holds a number of significant positions. He is the Deputy CEO of Investment Corporation of Dubai, a corporation mandated to supervise the investment portfolio of the Government of Dubai. He is also the Chairman of National Bonds Corporation PJSC, SmartStream Technologies Group Limited and Aswaaq LLC., in addition he is a board member of Kerzner International Holdings Limited, Emirates Investment & Development PSC, and Dubal Holding.
Previously, Mr. AlDaboos served as Investment Director at the Government of Dubai's Department of Finance. He also held positions within the treasury, foreign exchange and capital market functions with Emirates NBD Bank PJSC.
Mr. AlDaboos, a UAE national, earned a degree of Science in Computer Information Systems & Management Science from Metropolitan State College in Denver.