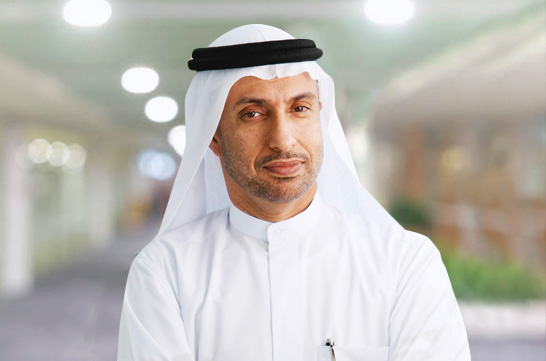 H.E. Dr. Mohammed Al Zarooni
With over 25 years of experience leading and developing free economic zones, H.E. Dr. Mohammed Al Zarooni is considered one of the world's top free zone influencing leaders. In 2021, H.E. Dr. Al Zarooni was appointed as Executive Chairman of Dubai Integrated Economic Zones Authority (DIEZ), holding three of Dubai's pioneering Free Zones, Dubai Airport Freezone, Dubai Silicon Oasis, and Dubai CommerCity.
In 2000, H.E. Dr. Al Zarooni was appointed as Director-General of the Dubai Airport Freezone Authority (DAFZA), which, through his visionary leadership, quickly grew to become one of the top-performing free zones in the world.
In 2002, the Dubai Government appointed him as Vice Chairman and CEO of the Dubai Silicon Oasis Authority (DSOA), one of the region's most advanced and successful technology hubs. He continues to lead Dubai Airport Freezone and Dubai Silicon Oasis concurrently.
In 2014, H.E. Dr. Al Zarooni was instrumental in conceptualizing and establishing the non-profit World Free Zones Organization. He is presently the chairman of this multilateral organization which acts as an association for all free zones in the world. He is also the Secretary-General of the Dubai Free Zone Council.
A prominent personality in Dubai's economy, H.E. Dr. Al Zarooni is a member of the Dubai Economic Council. He also sits on several major institutions' boards, including Dubai Aerospace Enterprise, Emirati Human Resources Development Council, and RIT Dubai Board of Directors, in addition, he is the Chairman of Tradeling Board (a B2B ecommerce marketplace). H.E. Dr. Al Zarooni is an accomplished speaker on free zones and has been invited to address keynotes worldwide at numerous conferences and forums.
H.E. Dr. Mohammed Al Zarooni graduated with a Ph.D. Degree from the University of Durham in the U.K. His doctoral thesis was on "The Position of the Free Zones in Economic Development."