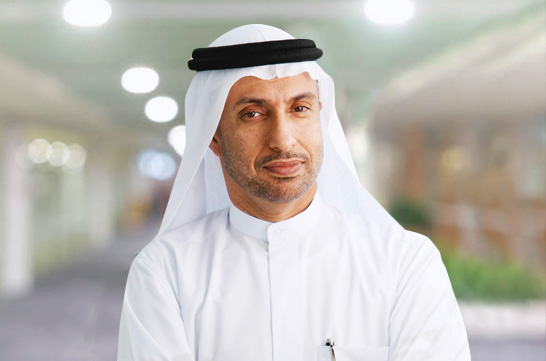 Dr. Mohammed Al Zarooni
Dr. Mohammed Al Zarooni was appointed as Director General of the Dubai Airport Free Zone Authority (DAFZA) in 2000. He was also appointed the Vice Chairman and CEO of the Dubai Silicon Oasis Authority (DSOA) in 2002 and still leads both entities. In 2015 H.H. Sheikh Mohammed Bin Rashid Al Maktoum, UAE Vice President, Prime Minister and Ruler of Dubai issued decree No. 23 and 30 regarding the formation of the Dubai Free Zones (DFZ) Council; thus appointing Dr Mohammad Al Zarooni as Secretary General of Dubai Free Zone Council.
In 2014 Dr Al Zarooni was elected as the chairman of the World Free Zones Organization, an entity that was established in Geneva, Switzerland in 2013 and headquartered in Dubai. The WFO operate as an association for all free zones around the world, which is set to transform the way in which many economies around the world operate. In 2006 Dr Al Zarooni was appointed as a Director of the Board for Dubai Aerospace Enterprise (DAE) Ltd. Additionally, Dr Al Zarooni is a member of the Dubai Executive Council's Economic Development Committee. In 1995 Dr Al Zarooni joined the Department of Civil Aviation as the Director of Administration & Research where he was a key figure in establishing the Free Zone Division. Prior to joining the Department of Civil Aviation, Dr. Al Zarooni served at the Ministry of Education for 8 years.
Dr Al Zarooni holds a doctorate in Economic Geography from Durham University – UK (1994). His doctorate thesis was titled: "The Place of Free Trade Zone in Economic Development". Dr Al Zarooni also holds a B.A from Emirates University in Economic Geography. Dr Al Zarooni is a lecturer at the UAE University, where he ensures to pass his extensive executive management experience in building free zones that exceed 20 years to the new generation.