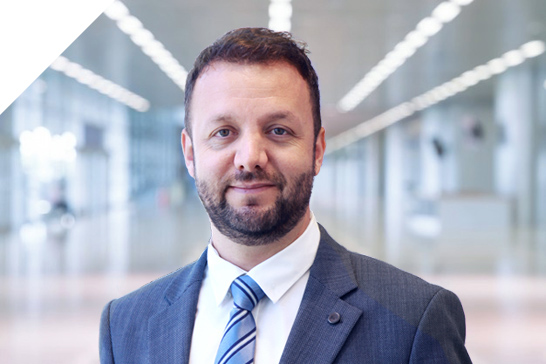 Sinan Kahya
Chief Financial Officer
Sinan was appointed Chief Financial Officer of DAE in August 2022. Sinan joined DAE in October 2014 and has played a key role in the many successes at DAE.
Prior to this, Sinan was managing Treasury at the DIFC branch of Credit Europe Bank in Dubai and he held credit analysis positions at QNB Finansbank in Istanbul, Turkey.
Sinan has a Master's degree in Finance, specializing in Corporate Finance and Banking from VU University in Amsterdam, Netherlands and a Bachelor's and Master's degree in Mathematics Education from Bogazici University in Istanbul, Turkey. He is also a Chartered Financial Analyst since 2016.